Hosted by Merlin Law Group & AAPIA
On Friday, October 11 at 12:30 p.m. EST, Chip Merlin, president and founder of Merlin Law Group and Holly Soffer, general counsel to the American Association of Public Insurance Adjusters (AAPIA), will co-host a free live Webinar on the subject of coverage gaps and what can be done to stop this problem. Rutgers insurance law professor Jay Feinman, author of "Delay, Deny, Defend – Why Insurance Companies Don't Pay Claims And What You Can Do About It" will have a guest video appearance on the topic.
Insurance coverage gaps are a recurring problem for public adjusters. With coverage gaps between policies, public adjusters are at risk for being left with little to possibly nothing to adjust for underinsured policyholders. Join us for this educational webinar to learn more about this issue and how you can help address this significant trend in the property insurance market.
Chip Merlin, Founder and President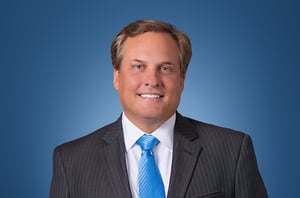 Since 1983, Chip Merlin has served as a plaintiff's attorney with a focus on commercial & residential property insurance claim disputes and bad faith insurance litigation. Chip is a noted national authority on insurance bad faith, lecturing to national trade groups and publishing a number of papers and articles on the subject for organizations such as The American Association for Justice, The Florida Justice Association, The Windstorm Insurance Network, and Trial Magazine.
As founder and president of Merlin Law Group, Chip has dedicated his practice to the representation and advocacy of insurance policyholders in disputes with insurance companies nationwide.
Chip served as Chair for the Bad Faith Insurance Litigation Group and Secretary for the Fire and Property Insurance Litigation Group for the American Association for Justice (formerly known as the Association of Trial Lawyers of America). He was also Vice-Chair for the Subcommittee on Property Insurance Law for the American Bar Association.
Holly Kellis Soffer
Holly K. Soffer is the general counsel for the American Association of Public Insurance Adjusters (AAPIA) as well as the Mid-Atlantic Association of Insurance Adjusters (MAPIA), and provides a comprehensive approach to legislative and regulatory monitoring, lobbying, legal analysis, and continuing education.
She also maintains a private practice at Kellis Soffer, LLC, and offers licensing and compliance representation to public adjusters and other professionals before state regulatory bodies, including drafting regulated contracts and other legal documents.
In addition to teaching continuing education seminars for public adjusters, realtors, and attorneys, Holly has authored many articles and essays for numerous insurance publications and websites.
AAPIA Membership
AAPIA is proud and honored to advocate for all licensed public adjusters on a national level. Not a member?